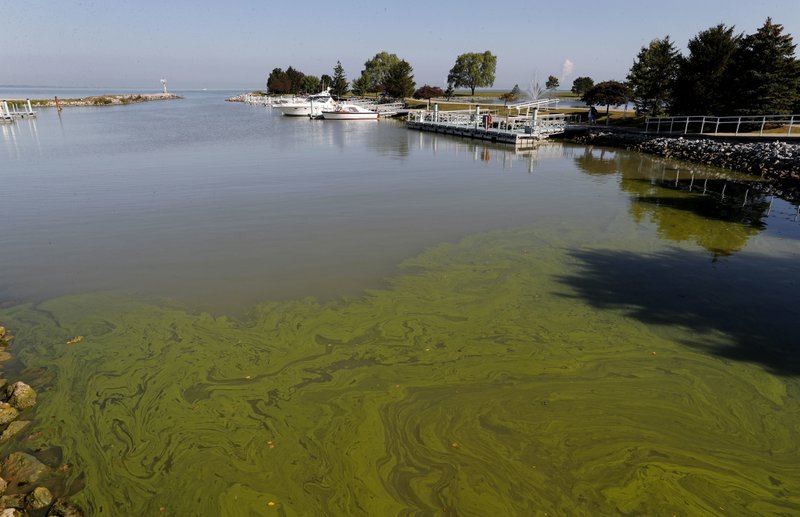 Algae plumes are cropping up throughout the Great Lakes, Chesapeake Bay, the Snake River (Idaho), the Finger Lakes (New York) and in California's Central Valley. The main cause is due to the fertilizer run off from farms. Last year in Florida, the governor declared a state of emergency and closed the beaches when the algae bloom spread from Lake Okeechobee to nearby estuaries. This year the effect to the Gulf of Mexico were the biggest on record. Within the past decade, there has been reported outbreaks in every state.
The health affects are devastating. Todd Steele was competing in a fishing tournament on Lake Erie. After the competition he was driving home when he felt lightheaded and nauseous. The following morning he was too dizzy to stand and his overheated body was covered with hives. He said 'It attacked my immune system and shut down my body's ability to sweat. If I wasn't a healthy 51 year old and had some type of medical condition, it could have killed me'.
Sea life is also being affected because the rapid growth of algae causes the oxygen levels in the water to deplete. Fish and other marine life in the water die off due to the lack of oxygen.